COLLECTORS & OBSESSORS: SIMON GILBERT
Words by Christopher Kevin Au / Photography by Chris Loutfy
When you've been collecting sneakers for a considerable amount of time, you might succumb to the old head curse: You recite old narratives about sneaker purchases in simpler times; you complain about 'kids these days' every chance you get; and the frequency with which you listen to Illmatic on vinyl starts increasing exponentially, preferably while critiquing lean-dependent mumble rappers. Despite wearing sneakers for longer than I've been alive, Simon Gilbert is one man who's been able to avoid the old head curse. Aside from the occasional rant about resellers, Sime is a lot more open-minded and positive than many of his peers. We even spoke on an i-D panel together about collecting fashion last year. Importantly, we got Korean BBQ afterwards.
"I embrace change and the ever-evolving sneaker scene, it's what keeps it interesting. The only way you keep learning is to surround yourself with lots of different kinds of people, young and old," he says. "I've never wanted to be that guy that got stuck in an era listening to the same music and wearing the same clothes for the rest of his life. You can always find cool elements from what the next generation are doing."
Sime began playing basketball in 1985, and his sneaker journey began soon after, around 1989 when the Jordan IV hit Australian shelves. "It was such a big deal to have a pair of Jordans back then and as they were very expensive. It was my birthday and Christmas present for that year," he says. "I remember sleeping with them next to my bed, waking up at night and looking at them. I would shine my beside lamp through the plastic Nike swing tag, so it would project onto the ceiling like the Batman signal light."
The Jordan IV stayed close to Sime's heart, and so did sneakers generally, but it was in the early noughties when his obsession kicked into near gear, fuelled by blogs like SlamXHype and Freshness. "Around 2002, we started to get AF1s in heaps of different colorways, and they started to retro all of the Air Max and Jordans that I always wanted as a kid," he says. Sime also notes other important shifts during that era that impacted his involvement in the culture: New York graffiti artists collaborating with sneaker and toy brands, Japanese magazines featuring upcoming drops, and the development of online forums including Australia's own pivotal Sneaker Freaker forum.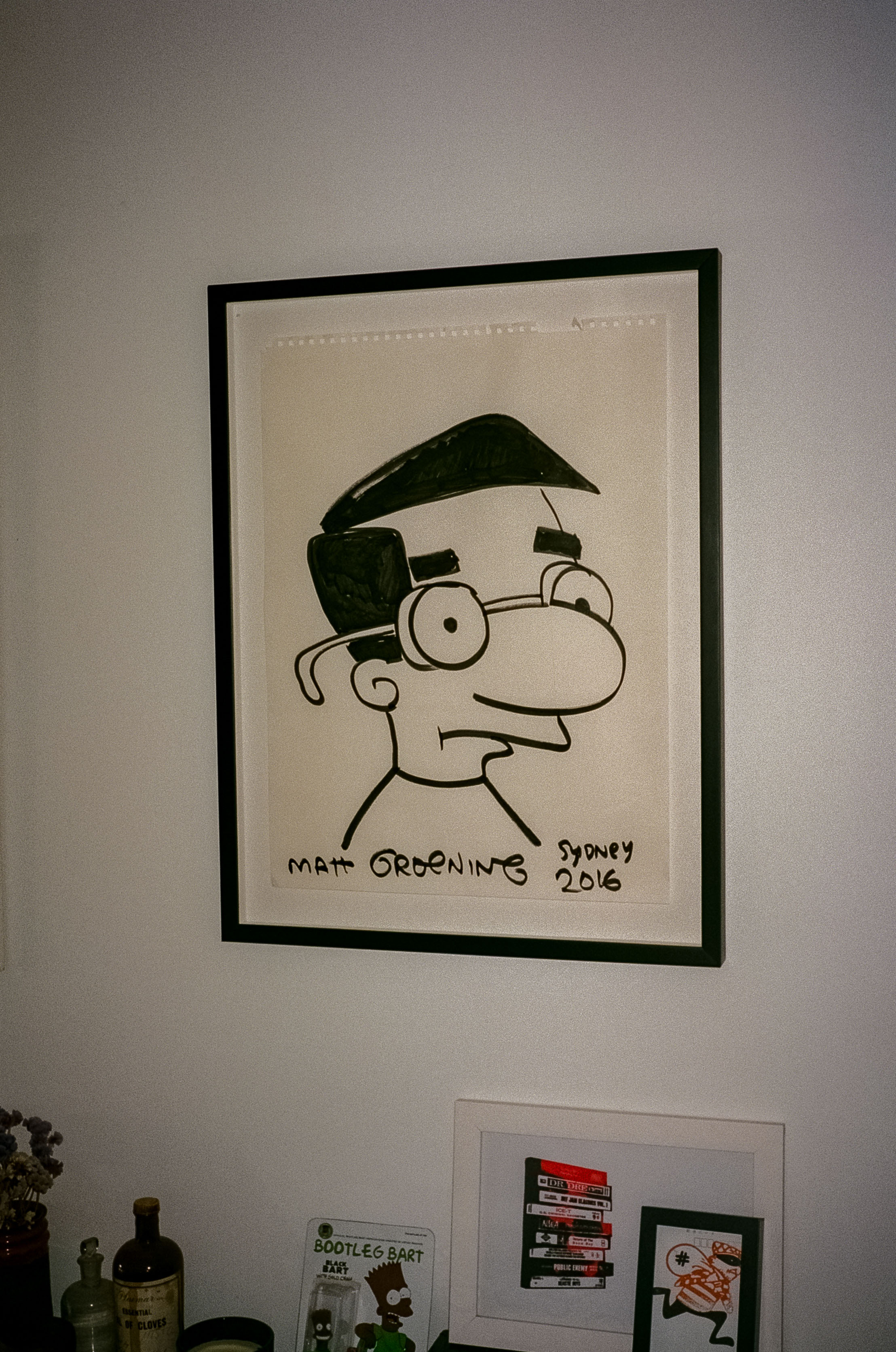 "The whole world started to open up from forums. I got to meet like-minded people across the world and we would all share our knowledge on the scene," he says. "Everyone was down to hook each other up and learn from one another." It was these online connections that eventually blossomed into a real life community of sneaker and streetwear enthusiasts, which was still considered a niche interest compared to today's standards. "If you saw someone on the street rocking a dope fit, you'd end up having a chat and most likely becoming friends or have mutual friends already. I've met some of the best friends through the scene, and are still friends with most of them today," he says.
Sime's obsession reached its pinnacle around 2008, before he and his friends purged themselves of their excessive cops and "got over it for awhile, bought fixies and wore plain tees and Vans." Still, his sneaker itch comes back in waves; his friends have moved from online forums to WhatsApp groups, where they continue to egg each other on to purchase more ridiculous stuff. "Something new and exciting always comes along, you move on from your last obsession and sell some of it to fund the next. It's a vicious cycle," he says.
Still, he's getting pickier with age: "I've definitely slowed down, more quality over quantity. Being older, I'm also not jumping on certain trends as I've either been through the first wave, or would just look stupid wearing them. I still appreciate them, but you have to stay in your lane."