GALLERY: PSEUSHI & STREETX POP-UP STORE
Words by Christopher Kevin Au // Photos by Kim Phan & Chris Loutfy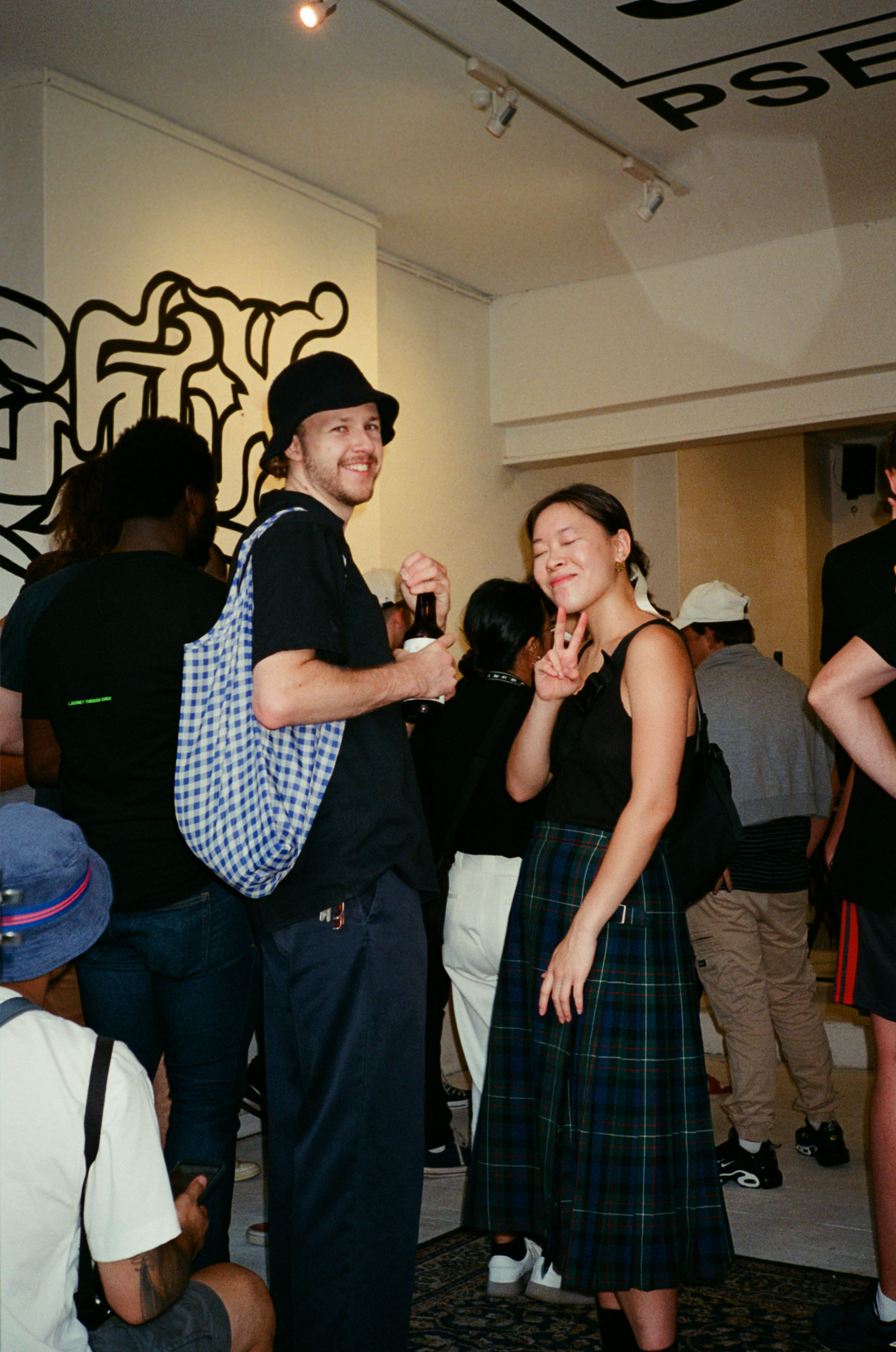 It's an East and West connect! Sydney clothing label Pseushi recently teamed up with Perth institution StreetX for a pop-up store, running for one day only on Crown Street, Darlinghurst. On top of their own clothing lines, the two brands fused for a Muay Thai-themed capsule, which included hand-made satin shorts that were crafted by the same bloke who made Anthony Mundine's joints. Huge! The shorts were also accompanied by tees illustrated by local heavyweight Chris Yee, the Sydney-based Chinese artist who's been animating music videos for Diplo while also being the city's biggest WWE fan.
The StreetX squadron came in hot from their cross-country flight, bringing the whole Perth crew (shoutout to the legendary Chunky Bany) and a heatpress for customers to make their own shirts with an array of logos and designs. It soon became a competition as to who could fit the most StreetX and Pseushi logos on a tee, and we think Nowra rapper Nooky may have taken out that prize with his highly obnoxious design.
As day turned to night, there were some special guests headed to 263 Crown Street to perform, and it was none other than local rap villains Triple One. The lads have been carving up shows alongside Smokepurpp, Lil Xan, YG and playing to thousands of sweaty punters at Falls Festival… which made this show all the more interesting, given that the pop-up store was the size of a shoebox.
Triple One fans turned up early, and by the time they come on at 7:00pm, the place is packed. In fact, it's so hot that the shop windows begin steaming up, and you can write your name/draw penises on the condensation. Classic high school antics. Triple One get onstage (and by onstage, we mean the shop floor) and run through a stack of favourites including 'Redline Reaper', 'Jitter' (with special guest Raj Mahal jumping up for a roaring verse) and 'Showoff' (which got an absolute flogging on radio last year).
By the time Triple One wrap up, the store empties out and we witness the full extent of the carnage. But hey, the clothes managed to stay unscathed, which is the most important thing! Thanks to StreetX and Pseushi for throwing this interstate jam, let's do it again sometime.